Manchester Airports Group to bid for Stansted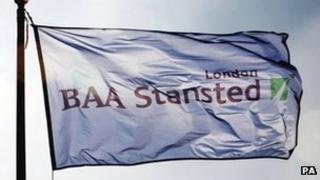 The owner of Manchester Airport will make a bid to buy Stansted Airport, it has confirmed.
Manchester Airports Group (MAG), which also owns East Midlands and Bournemouth airports, will team up with Industry Funds Management (IFM) to make the bid.
BAA decided to sell Stansted in the summer following a legal battle with the Competition Commission.
It had been fighting a ruling that it must sell because of the lack of competition between London airports.
MAG is currently owned by the 10 council authorities of Greater Manchester - the largest stakeholder being Manchester City Council, which owns 55%.
If the deal went ahead, IFM would take a 35% stake in the group.
'Proven track record'
Chief executive Charlie Cornish said: "Together with IFM, we can confirm that we will make a bid for Stansted Airport.
"Having conducted a strategic review of the group, we believe its addition to MAG will generate shareholder value in combination with our existing airports in the North, South West and Midlands markets.
"MAG has a proven track record in running profitable, growing airports through its successful approach to customer service, retail, car parking, property management and aviation development which would benefit passengers in the South East."
The Spanish-owned BAA owned seven UK airports, carrying 60% of all UK air passengers, when the Competition Commission inquiry began five years ago.
It had been told to sell Gatwick, Stansted and either Glasgow or Edinburgh airports - but fought against the Stansted decision.
In August it decided not to take the case further and challenge the ruling in the Supreme Court.