Bolton Council apologises over care home abuse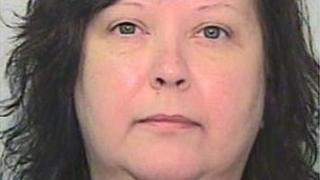 A council chief has apologised to the families of two disabled people who were abused by two carers in a home run by the local authority.
The apology from Bolton chief executive Sean Harriss comes after an independent report identified failures.
Yvette Smith, one of the two who suffered abuse, was tied to a chair, had cold water thrown over her and an aerosol sprayed in her face.
Two women were jailed in June for assaulting the residents.
Yvette's mother Jean Smith said she was devastated when she found out what had happened to her daughter.
"It is just the worst thing ever for someone to tell you that your daughter has been abused," she said.
She said of her 44-year-old daughter's care: "From lower level to upper level she just lacked the care she should have had."
The independent report identified a culture of management failure and that the concerns of whistleblowers had been ignored in May 2010.
Steve Jones, the independent author of the report, said: "Overall the service is a good one but what happened in 2010 was very serious."
Council's apology
He added: "The abuse was committed to very vulnerable people who had complex learning and physical disabilities and were not able to speak for themselves."
Mr Harriss said the case was very distressing.
"It is very clear we didn't get it right and that is why we are apologising," he said.
He said the council had reviewed its procedures and had taken disciplinary action.
Anne Leach, 48, of Piggott Street in Farnworth, and Joanne Robinson, 47, of Bolton Road in Kearsley, were jailed at Manchester Crown Court in July, for 21 months and 15 months respectively.
The court was told the pair attacked the patients at the home on Worsley Road in Farnworth between 2008 and 2010.