Rochdale grooming: Boss of criticised council service quits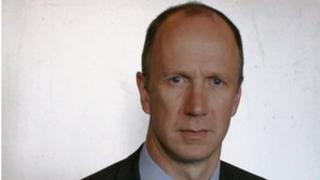 The head of a Rochdale Borough Council department at the centre of a child abuse scandal has announced his resignation.
Steve Garner had worked in Childrens Social Services for 11 years and became Service Director in 2009.
Last week the department was criticised in an independent report for missing chances to help the victims of a sex ring.
The council said Mr Garner decided to move on during a review of senior jobs.
In May, nine men who ran a child sexual exploitation ring in Rochdale were jailed at Liverpool Crown Court after being found guilty of offences including rape and conspiracy to engage in sexual activity with girls under the age of 16.
Rochdale's Safeguarding Children's Board reviewed the work of local agencies, including the council, police and the Crown Prosecution Service, between 2007 and 2012 in safeguarding children at risk of sexual exploitation.
Staff 'deficiencies'
The report published by the board last month suggested some child protection services failed to act and the abuse continued, blaming "deficiencies" among front-line staff.
Council chief executive Jim Taylor said: "The council is undertaking a review of senior management and [Mr Garner] has decided that the time is now right for him to move on to a new challenge.
"The last few years have been challenging and demanding for Children's Social Care Services.
"The service director has been considering his options for some time, and following the safeguarding board's thematic Review of Multi Agency Responses to Sexual Exploitation of Children, he believes the time is right to allow someone else to continue to take forward the recommendations."
He added: "The Service Director has been wholly committed to the work of the council and the service to improve services to vulnerable children and families."
Mr Taylor said Mr Garner had not received a redundancy payment.
The council is due to complete an internal review next month and a review by the Independent Police Complaints Commission is ongoing.
Keith Vaz, chairman of the Commons Home Affairs Select Committee, which is conducting an inquiry into grooming, has asked the council to explain why opportunities to act were missed and how individuals responsible would be held to account.
A council spokesman said Mr Garner would be co-operating with any future inquiries.