'Clare's Law' pilot begins in England and Wales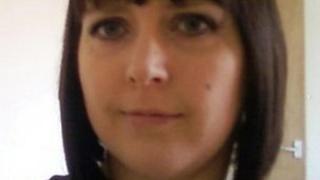 A pilot scheme to allow people to check if their partner has a violent past is starting in parts of England and Wales.
The Greater Manchester, Gwent, Wiltshire and Nottinghamshire forces are involved in the scheme, which will end in September 2013.
The scheme is nicknamed Clare's law, after Clare Wood, of Salford, who was murdered by her ex-boyfriend George Appleton, who she met on Facebook.
She complained several times to police about him before her death in 2009.
The Domestic Violence Disclosure Scheme (DVDS) pilot allows people to find out officially whether their partner, or a person who is in a relationship with someone they know, has a violent or abusive past.
'Important scheme'
Michael Brown, Clare Wood's father and a campaigner behind the scheme, said: "I had to lose my daughter to get this far, so I don't take a great deal of pleasure from it.
"I felt the pendulum had swung too far in favour of the perpetrator rather than the victim."
He added: "All the police agencies I have talked to (about the scheme) have been in favour of it and realise it could be a help to them."
Assistant Chief Constable Steve Heywood, of Greater Manchester Police, said: "This pilot is about prevention and exploring new ways of protecting victims of domestic abuse.
"It helps individuals make an informed decision on whether or not to continue a relationship and will provide help and support to them when making that choice."