Sahar Daftary inquest: Model told police she was raped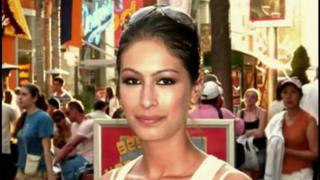 A model who fell to her death from a block of flats said her husband had raped her, an inquest has been told.
Sahar Daftary, 23, from London, fell from her husband's apartment on the 12th floor of the NV Buildings in Salford Quays in December 2008.
Bolton Coroner's Court heard the former winner of the Face of Asia beauty competition did not press charges.
Ms Daftary married property developer Rashid Jamil in an Islamic ceremony but they only spent two weeks together.
'Like a slave'
Mr Jamil was questioned and bailed by police over Afghanistan-born Ms Daftary's death.
The investigation cleared him of any involvement but her family are unhappy about the way police investigated the death.
Her mother Anisa Daftary told the inquest: "My heart is completely broken. From the day this happened the police reaction wasn't good at all.
"I have come here for justice," she said.
The couple married in 2007 but Ms Daftary left her husband telling her family she was mistreated by him.
Ms Daftary's mother said her daughter had complained that she was treated like a slave by her husband who did not allow her out alone and locked her in the toilet when he left the house.
'Suicidal thoughts'
On 20 December 2008 she went to his flat to collect some of her belongings and it was then that she fell from the balcony.
Police inquiries suggested the incident was either an accident or that Ms Daftary killed herself by jumping from the 12th floor balcony.
A statement to police made by Ms Daftary detailing the rape allegation months before her death revealed she had suicidal thoughts at the time.
Her post-mortem examination showed no conclusive evidence of any assault before she fell.
The hearing is expected to last until Friday.