John Lee Barrett: Fourth man charged over Rochdale death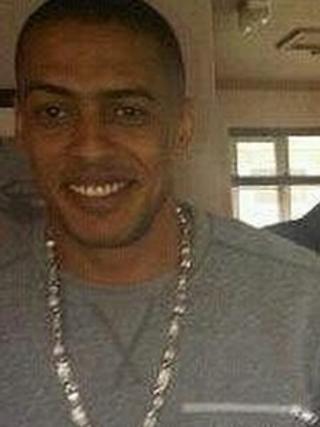 A fourth man has been charged with murdering a man at a Rochdale nightclub in the early hours of Christmas Day.
John Lee Barrett, 31, died from a stab wound to his back at Sinclair's Bar on Drake Street.
Ashaun Townsend, 19, of Woodstock Road, Moston, was remanded in custody after his appearance at Manchester City Magistrates' Court on Wednesday.
He appeared in court with four other men who have been charged in connection with the death.
He will appear at Manchester Crown Court on Friday.
The four other men are charged with various offences, including murder, violent disorder and causing grievous bodily harm.
Last week, eight other people were charged in connection with the death after police carried out a series of raids across Greater Manchester.