Paige Chivers: Police committed to finding killer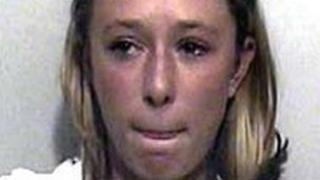 Police in Lancashire have said they are committed to finding the killer of a missing teenager.
Paige Chivers, from Bispham, Blackpool, disappeared in August 2007 at the age of 15 after a row at her family home.
Police said there had been no confirmed sightings of her since or proof that she was still alive.
Det Supt Dermott Horrigan, who is leading the investigation, said they had "exhausted potential leads" for Paige, who would now be 20.
He said: "We remain committed to finding out the truth about what has happened to Paige."
He said it was never too late for people to come forward with new information.
Paige was due to inherit a substantial amount of money on her 18th birthday following the death of her mother, police said.
Four people have previously been arrested on suspicion of Paige's murder but all have been released without charge.