Manchester's Museum of Science and Industry names director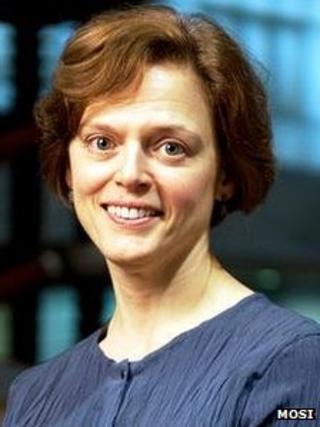 Manchester's Museum of Science and Industry (MOSI) has named its new director, following its merger with the National Museum of Science and Industry (NMSI) group.
Jean Franczyk, who is NMSI's Director of Learning, will take up the position of MOSI Director in February.
The American said she would "relish the opportunity".
She will take over from Tony Hill, who announced his departure at the start of 2012.
Ms Franczyk will continue to serve on the NMSI Executive and will take the MOSI role as a two-year secondment.
Ian Blatchford, director of NMSI, said she was "a highly respected colleague, both within NMSI and the wider museum community, and I am confident that she will bring her huge energy, insight and skill to this new role".
"Jean has a wealth of experience and I am sure the Museum will flourish under her leadership," he said.
Prior to joining NMSI, Ms Franczyk was vice president of education at Chicago's Museum of Science and Industry.
She said that MOSI was "a great museum in a great city".
"There's no better place to tell the story of how science and industry created the first truly modern city or how the science and industry of Manchester continues to influence the world today," she said.
"I relish the opportunity of working with the team at MOSI and together ensuring that the museum evolves as creatively and with as much innovation as Manchester itself."
MOSI announced its merger with the NMSI group, which also contains London's Science Museum and the National Railway Museum in York, in December.