BAE Systems awarded £40m defence contract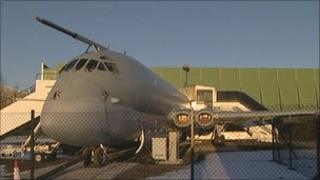 BAE Systems has won a £40m government contract to research the next generation of aircraft technology.
The news comes as the company is cutting more than 2,000 jobs as a result of falling orders at its sites in Lancashire and East Yorkshire.
Defence Equipment Minister Peter Luff announced the four-year deal in the House of Commons.
He said future development of the aerospace sector was vital for the United Kingdom.
Answering a question from Conservative MP for Pendle, Andrew Stephenson, Mr Luff said: "We have placed a £40m, four year research contract with BAE Systems to explore critical technologies and key system integration for the UK's next generation of highly capable air systems."
BAE is cutting 900 jobs at its site in Brough, East Yorkshire, and 822 and 565 respectively at its sites in Warton and Samlesbury, Lancashire.