Man who died in Hattersley 'was harassed by youths'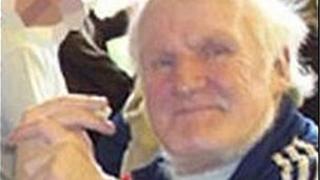 The mother of a man with learning disabilities who died outside his home says she has "no doubt" harassment contributed to his death.
David Askew, 64, was found dead outside his house in Hattersley, Greater Manchester, on 10 March 2010.
His 90-year-old mother, Rose, cried as she told the coroner at his inquest that he had suffered years of abuse at the hands of local youths.
She said: "The long-suffering torment contributed to his death."
'Sticks and stones'
She added: "I can't prove it scientifically but I know it in my heart it to be true."
Mrs Askew said: "He was constantly followed around by youths demanding money and cigarettes and had sticks and stones thrown at him and was called 'lunatic'."
She said tomatoes and eggs had been thrown at the windows of his home, and on the night he died he had to pick up newspapers thrown around his garden.
Mr Askew's brother, Brian, described the harassment as "terrible" and said it went on for "29 years, six days a week and sometimes you had to sit in the dark".
The inquest continues.