Missing Vinny Derrick: wife campaigns for law change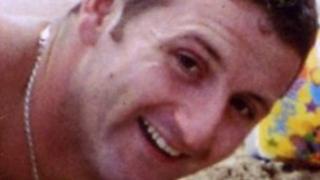 A woman whose husband disappeared after a night out in Manchester eight years ago is campaigning for a change in the law on missing persons.
Vinny Derrick, from Partington, went missing in August 2003.
His wife Vicky struggled financially when she was unable to sort out her affairs which were all in joint names.
She is speaking at a select committee in a bid to change the law so people like her can get a death certificate, presuming their missing are dead.
The Justice Select Committee is holding its first evidence session later in its inquiry into presumption of death.
Mr Derrick was 28 when he went missing while on a work night out on 30 August, 2003.
He was last seen leaving a nightclub and police believe he took a taxi to go his boss's house, but never arrived.