Laptop stolen in Tenerife found by Wigan IT expert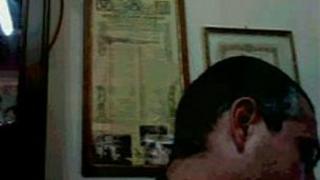 An IT expert from Wigan has used his skills to recover a colleague's laptop that was stolen in Tenerife.
Mike Birtwistle's computer was taken when his apartment was broken into on a family holiday on the Canary island.
When he returned to England, workmate Dave Duffy learned about the theft and set about trying to access the machine.
Mr Duffy managed to use the laptop's webcam and the resulting pictures allowed police to recover the computer.
Mr Birtwistle, from Chorley, said the loss of the laptop had left him "absolutely gutted".
"We thought that the chance of it turning up again was nil," he said.
But, by using remote access software, Mr Duffy was able to access the computer while it was being used in Tenerife.
He said that while he was trying to take control of the machine, he was "fully expecting the connection to die or the computer to be disconnected".
Once he was in charge of the computer, Mr Duffy used its webcam to take pictures of a man who had it in his possession before he noticed that it had been turned on.
The photos were then emailed to Mr Birtwistle's neighbour in Tenerife and he took them to the police, who recognised the man pictured.
Officers arrested a man and recovered the laptop, which has been sent back to Mr Birtwistle.