Emergency service for violent crime victims piloted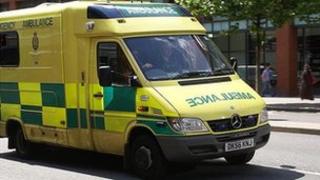 A scheme is being piloted in Rochdale that will see a police constable riding with paramedics to late-night emergencies in the town.
The service, which runs until January 2012, has been launched by Greater Manchester Police and North West Ambulance Service (NWAS).
It will see the pairings attend violent crimes between 23:00 and 05:00 on Fridays and Saturdays.
Supt Chris Hankinson said the idea was to stop victims "feeling isolated".
The police officer will join the paramedics for the six hours which have been identified as the "peak times for violent offences in Rochdale".
Mr Hankinson said the scheme was devised as "feedback from victims of violent crime shows there is room for improvement in the support they receive at the scene of an incident and further down the line".