Clockwork Orange songs to get Manchester debut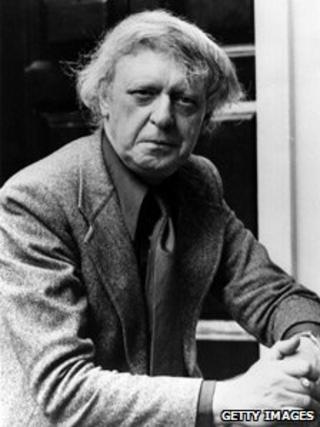 Songs written by Anthony Burgess for his unfilmed screenplay of A Clockwork Orange have been performed for the first time.
A Clockwork Operetta features five lyrics written by the author and set to music by the University of Manchester's Head of Composition, Dr Kevin Malone.
The world premiere of the piece took place at the university.
Dr Malone said it was "fitting [that] this music will be first heard where Burgess himself once studied".
Anthony Burgess wrote his screenplay for the film of his novel, A Clockwork Orange, in 1969, but it was rejected by the director Stanley Kubrick, who created his own take on the text as the basis for the controversial film.
Burgess's own script contained the lyrics for five songs.
Kubrick's rejection of the screenplay meant that Burgess - who wrote three symphonies and over 250 other musical works - never composed any music to go with the lyrics.
Dr Malone said that he had taken into account the central character's love of Beethoven when creating the music for the songs.
Dr Malone, using the language of the "droogs" - the violent gang in the story who speak in their own tongue - said listeners would be able to "slooshy (hear) the Pathéthique, Tempest and Moonlight Sonatas as well as the Ninth Symphony".
Anthony Burgess graduated from the University of Manchester in 1940 and was awarded an honorary doctorate by the institution in 1987.
Though he lived away from the area for much of his adult life, Dr Malone said the writer retained a love for Manchester, a fact that made debuting the songs in the city extra special.
"Burgess was brought up Harpurhey and Moss Side and is one of our city's proudest sons," he said.
"It's fitting that after 50 years, this music will be first heard at the University of Manchester where Burgess himself once studied. I think and hope that he would have approved of this, especially as his screenplay never the saw the light of day."