Clare's law: Government urged to back campaign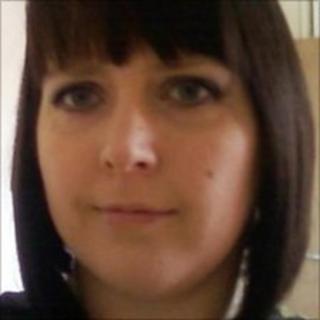 The government has been urged to support a campaign by the father of a Salford woman who was murdered by a man she met on Facebook.
Clare Wood was strangled and set on fire by George Appleton in 2009. He had a history of violence against women.
The Victims' Commissioner Louise Casey has started a campaign called Clare's law to allow people to find out whether new partners have a violent past.
Salford and Eccles Labour MP Hazel Blears raised the issue in the Commons.
She said: "The home secretary has recently launched a consultation concerning the disclosure of previous convictions of serial perpetrators of domestic violence.
"This follows the tragic murder of Clare Wood in my constituency and the courageous campaign by her father Michael Brown.
"Would the home secretary tell me that following the consultation there will be early legislation to implement this scheme to prevent further tragic deaths like that of Clare Wood?"
Threatened to kill
Home Secretary Theresa May said she planned to act as quickly as possible following the consultation.
Ms Wood, 36, had made several complaints to police about Appleton, who was found hanged in a derelict pub six days after her murder.
An investigation by the Independent Police Complaints Commission later criticised failures in the way Greater Manchester Police had handled Ms Wood's allegations that Appleton, of Adelphi Court, Salford, had harassed, assaulted and threatened to kill her.
At her inquest, Bolton coroner Jennifer Leeming - who recorded a verdict of unlawful killing by strangulation - backed a call by the Association of Chief Police Officers for partners to have information about violent offenders disclosed to them.