Bid to save Danny Boyle's social club in Bury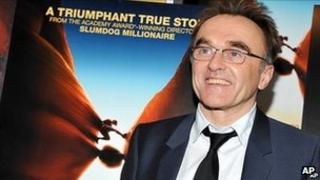 A social club made famous across the world by Oscar-winning film director Danny Boyle is hosting a fundraiser later in a bid to remain open.
St Mary's Catholic Social Club in Radcliffe, Bury, was named-checked by Boyle in his Oscar acceptance speech for Slumdog Millionaire in 2009.
That led to hundreds of people visiting the club. But it is now struggling to attract regulars.
Club chairman Albert Waters said: "People are not using the club enough."
He said the club, in Pine Street, was putting on extra events to try to draw in more people and was determined to stay open.
Boyle, who grew up in Radcliffe, used to drink lemonade in the club which his father used to run.
He promised to mention the club if he won an Oscar for Slumdog Millionaire.
The film won eight Academy Awards, including best director award and best picture.
Family and supporters of the director, whose other films include 28 Days Later and Trainspotting, gathered at the club to watch the ceremony.
He later went back there to show regulars his awards.