Injured Emma Burns died from head injury tests show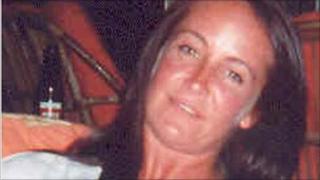 A woman who was found in a critical condition at a Liverpool house died as a result of a head injury, a post-mortem examination has shown.
Emma Burns, 31, was found by police called to a house in Portrush Street, Tuebrook, at about 06:20 BST on Saturday.
She died four days later in hospital. A 34-year-old man has been charged with grievous bodily harm.
Police believe Ms Burns may have been assaulted twice before she died.
She was seen leaving a bar on Wood Street in the city centre with a group of men at about 04:00 BST on Saturday.
Hackney cab
Police said she was assaulted at Lime Street Station soon afterwards, and attacked again at the house in Tuebrook.
Detectives said the man charged appeared at Liverpool City Magistrates' court on Monday where he was remanded in custody.
Police are still appealing for the driver of a Hackney cab to come forward as he may have information vital to the investigation.
The driver is thought to have picked up a man in his 30s from the Lime Street area and taken him to Garsfield Road, Walton, just after 04:00 BST.
Anyone with information is being urged to contact police or Crimestoppers anonymously.