Liverpool due to have 2,000 new homes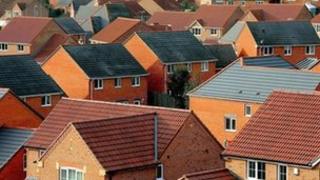 Two thousand new homes will be built in Liverpool over the nest three years, the city council has announced.
The council plans to secure £130m of investment and there will also be a drive to bring empty homes back to use.
Councillors also hope to introduce a mortgage scheme to help first time buyers, and the creation of a "£20m housing fund".
The council plans to finance the proposal through borrowing and using capital receipts.
It has also bid for £10m from the Housing Market Renewal Transition Fund and could receive money from the New Homes Bonus.
'Recoup cash'
Council-owned brownfield sites will be made available at no cost. Providers would then have to enter an agreement with the council in case the sites were not developed.
The council said 18,000 people were on a waiting list for housing.
City council leader Councillor Joe Anderson said: "This is the biggest investment of this type we have seen for decades.
"Not only will our housing stock be improved through this and other building schemes which are taking place in the city, but it will create much-needed jobs and help build sustainable communities."
Councillor Ann O'Byrne, cabinet member for housing said: "Over time we can recoup a good part of our investment by the increased income from council tax and through the government's new homes bonus."
The "Housing Delivery Plan", from 2012 to 2015, is due to be considered by the council's cabinet on Friday.