Greater Manchester Police chief backs brothel debate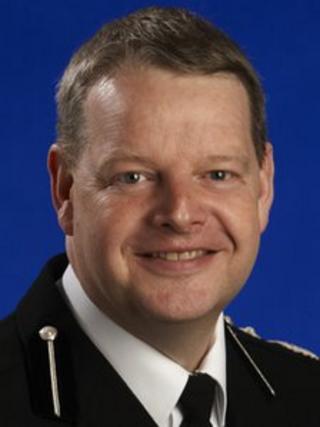 Decriminalising brothels could solve problems linked to prostitution, says a Greater Manchester Police chief.
Deputy Chief Constable Simon Byrne said he would welcome a debate about alternative approaches to policing prostitution and sexual exploitation.
Mr Byrne, who leads the policing of prostitution for the Association of Chief Police Officers (Acpo), made the comments on the Police Chiefs blog.
He said there was "no perfect solution" but it had helped in other countries.
"There is a great amount of academic research available, much of which supports the view that an alternative approach is needed," he said.
While the decriminalisation and regulation of brothels in Australia and New Zealand was not an answer to all related issues, he said it was "certainly a solution to some".
He added: "More of those involved in sex work [there] can now access health services with ease, whilst maintaining more personal security.
"An approach like this would help to bridge the gap between tackling neighbourhood nuisance and the exploitation of sex workers by organised criminals and gangs."
'Local approach'
Mr Byrne added that policing prostitution needed effective partnerships to support victimised individuals and communities with appropriate legislation and enforcement resources in order for it to work long term.
Responding to Mr Byrne's comments, a Home Office spokesman said: "Current laws to protect individuals and communities from the harm of prostitution have a clear focus on tackling exploitation.
"At the same time the law on sexual and violent crime is unequivocal, regardless of whether the victim is involved in prostitution.
"We believe local agencies know how to best respond to the needs of their particular communities and the most effective responses are therefore developed at local level."