CCTV image issued of Manchester sex attack suspect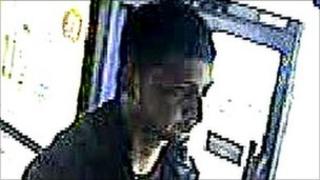 Police have issued a CCTV image of a man suspected of sexually assaulting a 14-year-old girl after following her off a bus.
Greater Manchester Police said the girl noticed the man was staring at her as she travelled on a 219 Manchester bus on the afternoon of 23 September.
After she left the bus in Ashton Old Road, Beswick, the man kept walking in front of the girl, asking her name.
She ran off and was assaulted after trying to climb over a fence.
Det Con Ian Hatfield from Bradford Park CID said: "The victim has understandably been left traumatised by her ordeal and feared for her safety.
"If you do know who the man is in the picture, I would urge you to contact police as soon as possible."