Manchester riots: Doughnut thief jailed for 16 months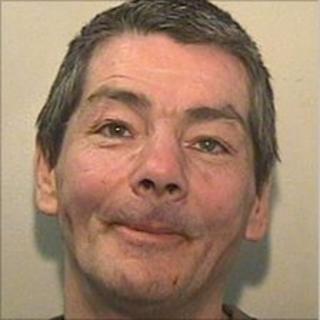 A man who helped himself to doughnuts from a Krispy Kreme shop during riots in Manchester city centre has been jailed for 16 months.
Thomas Downey, 48, was released from HMP Manchester on 9 August shortly before getting caught up in the riots.
The serial offender went to a meeting of Alcoholics Anonymous before downing a bottle of sherry and stumbling into Krispy Kreme in Piccadilly Gardens.
He was caught with a box of doughnuts when 20 riot officers arrived.
Downey admitted burglary and breach of an Asbo by entering part of the city centre from which he is prohibited.
Judge Robert Atherton, sentencing at Manchester Crown Court, told him: "You drink too much, too regularly and when in drink become threatening and abusive."
'Expressed remorse'
The total cost of damage to the shop - which was unsecured before Downey went in for the doughnuts - was about £17,000, prosecutors said.
The court heard he had more than 100 convictions for 233 offences and had been released from prison at 19:30 BST that day.
Zoe Nield, for Downey, said her client had left jail with only £4 in his pocket.
He was not involved in rioting but took the doughnuts because he was hungry, having spent his money on tobacco, she said.
She added: "He can't recall the events because he was drunk but he has expressed remorse."
Among the others to be sentenced was David Swarbrick, 25, was jailed for two years after he stole £25 worth of Oil of Olay from a Quality Save store in Parker Street, which was unsecured after an earlier attack.
'Thrown away'
Swarbrick, of Aston Old Road, Openshaw, admitted burglary and breach of a suspended sentence order.
Father-of-four Anthony Winder, 38, looted the Swarovski Crystal store and smashed a display cabinet to get an ornamental dog, the court heard.
He was also jailed for two years. The judge told him he had "made a highly respectable life" for himself and his family, despite a difficult childhood.
"You should have been at the forefront of leading people away from such activities but you became involved," the judge said.
"Now you have thrown so much away."