Nurse remanded in custody over saline deaths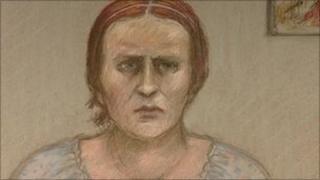 A nurse charged in connection with the deaths of hospital patients in Greater Manchester has been given a provisional trial date of February next year.
Rebecca Leighton, 27, of Heaviley, is charged with three counts of criminal damage with intent to endanger life.
The charges relate to the alleged tampering of saline ampoules, saline bags and medical products at Stepping Hill Hospital in Stockport.
Ms Leighton, of Buxton Road, appeared on videolink at Manchester Crown Court.
She also faces three other charges including theft.
She spoke only to confirm her name.
She was remanded in custody ahead of a provisional trial on 28 February 2012, but is next due to appear in court on 17 October for a plea and case management hearing.
Interviews
Greater Manchester Police said it was no longer investigating the death of one of five patients at the centre of the tampering probe.
The family of George Keep, 84, was told his death no longer formed part of the inquiry. Mr Keep, of Cheadle, died on 14 July after being admitted to the hospital with a broken hip.
Police continue to investigate the suspicious deaths of Tracey Arden, 44, Arnold Lancaster, 71, Derek Weaver, 83, and Vera Pearson, 84.
Officers were called to Stepping Hill after a higher-than-normal number of patients on a ward with "unexplained" low blood sugar levels.
During the 20-minute court hearing on Monday, Peter Wright QC, prosecuting, said detectives planned to interview "several hundred" patients and staff as part of the tampering probe.
Patient records
"The inquiry is very wide-ranging. There are a very large number of individuals who have been identified by the police to be interviewed," he said.
"There are 600 exhibits that are also being examined in this case and a large number of documents that have been recovered from the hospital that are subject to examination, including patient records and also records in respect of the receipt, storage and subsequent use of various items."
Examining each exhibit would take months, he told the court, and the interview process would also be lengthy.
"There are several hundred such interviews to be undertaken and concluded," he said. Toxicology and pathology results in the case were still awaited, he added.
Simon Csoka QC, defending, said: "The defendant is anxious that this matter be tried as quickly as possible."