Sunday parking charges for Manchester city centre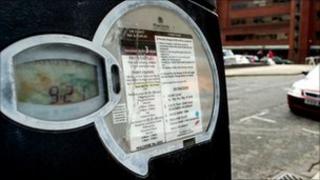 Plans to charge people to park on Sundays in Manchester city centre have been approved by councillors.
Motorists will be charged for parking between 0800 and 2000, seven days a week from the end of August.
Those wanting to park in the city centre are currently charged from 0800 to 1800, Monday to Saturday.
But in May, Manchester City Council announced a consultation on parking fees as part of plans to save £109m by April next year.
That followed a review of the current parking system, which looked at trends such as an increased number of people visiting the city centre on Sundays and an extended rush hour on weekdays.