'Salford stallion' teacher jailed for sex with pupils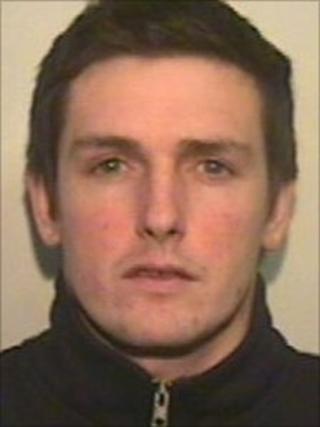 A teacher who called himself the "Salford stallion" has been jailed for having sex with under-age pupils.
Christopher Drake, 29, of Monton, worked as a PE teacher at a school in Atherton, Greater Manchester. He was later promoted to assistant head.
He slept with two girls from the age of 14 and another who was 16.
Drake admitted 18 counts of sexual activity with a child at an earlier hearing. He was jailed for six years at Manchester Minshull Street Crown Court.
The teacher's abuse was uncovered on Valentine's Day 2010, when two of his victims discovered he was seeing them at the same time.
Sentencing, Judge Timothy Mort told Drake he had received his "comeuppance in spectacular fashion" when the girls discovered he was seeing them both.
It emerged that Drake had also slept with another girl he taught at Hesketh Fletcher Church of England High School.
Judge Mort told him: "The critical factor is the age gap. You were 12 years older than them.
Slanging match
"You were a young man, quite immature, but there was a classic breach of trust in having relationships with pupils which you knew you should not be doing."
Drake had sex with one of the girls in the school sports hall and in his office, and had sexual encounters with the other in a pub car park and on a school trip.
On Monday, the court heard that a slanging match began when one of the girls let herself into Drake's unlocked flat.
Discovering the other girl, she threatened to call the police and ran outside to alert neighbours.
Drake told her to "shut up, shut up" and tried to grab her and calm her down.
When police arrived, they found rose petals on the floor and balloons adorning the property.
Officers seized Drake's mobile phone, which had recordings of both girls having sex with him.
The 16-year-old girl who slept with Drake before the other two relationships said pupils were aware of his self-styled moniker and that he had texted her as the Salford stallion before they had sex.
The judge told Drake: "There was no doubt that the area of your training must have covered the potential danger of inappropriate relationships with pupils."
The judge said Drake had brought the teaching profession into disrepute and that his career was "absolutely ruined", but explained he did not view him as a dangerous offender.
'Cheated and dirty'
"Having had a spectacular fall from grace it is right to assume you have learned a very hard lesson."
The court heard the sexual encounters were consensual and many took place without protection.
In victim impact statements, the 16-year-old said Drake made her feel "cheated, dirty, worthless and an idiot".
The second girl said she now had difficulty in trusting people.
The third girl started seeing Drake when she went to seek his guidance over a family problem.
She said she felt she had been "naive and stupid" and he had taken advantage of her trust.
Judge Mort said: "One hopes with the passage of time that these girls will be able to move on with their lives but it has plainly had an effect."
Drake also admitted sexual activity with a child by a person in a position of trust and making and possessing indecent photographs of a child.
The school declined to comment.