Charity aims to halt daughter abortions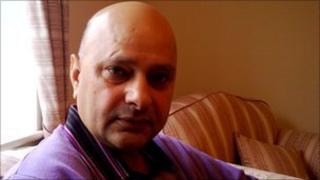 A Cheshire businessman has set up a charity which aims to prevent families in India aborting girls.
Kulwant Singh Dhaliwal became involved when he visited the Indian village where he was born and noticed most children in a school class were boys.
He is now trying to help residents in Bir Rarke in the state of Punjab.
Part of the charity's aim is to support families who might face the extra costs of raising a daughter.
Mr Dhaliwal, from Appleton, Warrington, decided to help his village when he retired after selling a chain of 16 fashion shops in Greater Manchester.
And he was horrified to discover that foeticide was the reason boys made up 70% of the children in the rural community which has a population of around 3,000.
Parents would go to doctors who had ultrasound machines to discover their unborn baby's sex - and if it was a girl they would have it aborted.
Many parents blame the dowry system as one reason why they do not want girls as they cannot afford to marry them off.
Mr Dhaliwal decided to adopt the village and asked families not to abort their girls in favour of boys.
Some success
He said: "I told them all I would look after your daughters, I would pay for the education and health care, I would ensure that they had jobs and when the time came I would get them married off."
He added since he started his project there are now more girls born in the village than boys.
But this is the exception according to, Professor Sonia Balhotra, from the University of Bristol, who has just published a paper that shows each year in India around 500,000 girls are aborted because of foetal sex selection.
Child Welfare India has over 100 staff who work in Delhi, Punjab and Haryana.
Chief executive Deepa Bajaj said the government has developed some schemes to try to stop this practice and it is having some success.
'Big incentive'
"One scheme gives cash to the mother if she gives birth in hospital as a way of tracking babies, another will give 100,000 rupees to a child who reaches the age of 18 and completes her education.
"Money is a big incentive and many parents should realise that girls don't always cost money, they could actually provide much needed funds for the family in later life".
And Mr Dhaliwal believes Indians living in the UK are also to blame by going back to India to find brides for their sons.
"We go back and ask for too much money in dowry payments, we should not ask for anything at all. In fact we should be using our own money to help these families not crippling them with debt," he said.