Wigan Labour MP condemns library cuts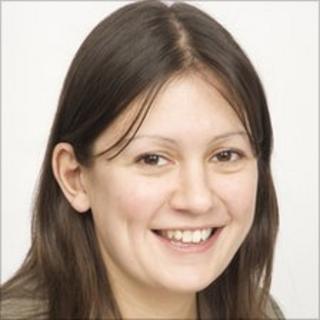 Government cuts in local council grants will condemn libraries to closure, a Greater Manchester MP has claimed.
Wigan's Labour MP Lisa Nandy told the Commons that some libraries in the town would be forced to close because of a £1.1m reduction in funding.
She said visits to Wigan libraries had increased by 17% over the past six years.
Culture Minister Ed Vaizey said Wigan was part of a pilot project which aimed to boost services in the region.
Ms Nandy, who secured an adjournment debate on the issue on Tuesday, said: "My local authority finds itself in no position but to protect the very essential services such as child protection and care for the elderly.
"Urging local authorities to take responsibility for libraries while slashing their budgets is condemning libraries to closure, and to suggest otherwise is disingenuous."
Pilot project
Ms Nandy told MPs that nationwide, 400 libraries had been closed or were at risk of closure because of coalition government spending cuts - and claimed that number could soon run into the thousands.
Some Conservative MPs have suggested volunteers could help to keep library services open, but Ms Nandy told the debate it was not the solution.
In response, Mr Vaizey told MPs: "No honourable member can say with all honesty that no library should ever close in any local authority area - what is needed is a strategic vision.
"Wigan is potentially part of the Greater Manchester future libraries pilot project, which has already identified 15% of savings if those authorities all work together.
"And despite the honourable member for Wigan saying her libraries have no future they've invested £1.5m."
The Future Libraries Programme, being piloted in 10 areas, aims to help ensure libraries continue to play a central role in communities despite budget cuts.
It aims to spread learning between library authorities to achieve cost savings, new partnerships and governance models, and promote digital access.