Rochdale Council blocks homes plan on asbestos site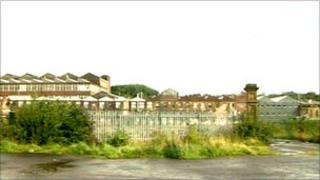 Rochdale Council has refused planning permission for 600 homes on the site of a former asbestos factory.
The plan, first submitted in 2005, was to build new houses on the old Turner and Newall site in Spodden Valley.
Peter Rawlinson, Head of Planning at Rochdale Council, said there was not enough detail about how the site could be developed safely.
A spokesman for developers MMC Estates said a revised application would be submitted to the council.
Campaigner Jason Addy, of Save Spodden Valley, said a new "green" use for the site should be found.
Mr Rawlinson said developers MMC Estates could make a fresh application.
He added: "If they came back it would have to have full details of how the site could be reclaimed safely."
Local people fought the £100m scheme fearing that building work could release harmful asbestos fibres into the air.
Plan B plea
Mr Addy, whose grandfather died of the asbestos-related cancer mesothelioma, said: "Many people have lost loved ones in the area to this very cruel form of cancer.
"Our six-and-a-half-year campaign has confirmed that thousands of tonnes of asbestos waste is dumped on the site - it was a very dusty factory which had produced asbestos since 1870.
"We feared demolishing the building and disturbing the soil could release this hidden killer again," he said.
Mr Addy said: "There must be a community plan B top produce a safe green lung for the people of Rochdale.
"This is a site which has paid a bitter price."
A statement from MMC said: "MMC remains certain that the only viable way to deliver the Turner Brothers site back into good economic use for the benefit of the Rochdale community without the need for millions of pounds of public money is via a further application leading to a residential-led development solution."