Manchester Airport £280m deal secures upgrade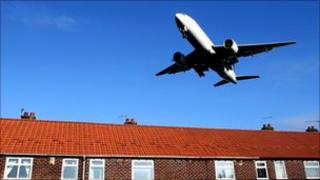 Manchester Airport's upgrade has been secured with the negotiation of a £280m refinance deal with seven banks.
It is thought the cash will help fund the Airport City Business Park, runway one's upgrade, a new control tower and a £10m make-over for terminal three.
Manchester Airports Group is the UK's largest British-owned airport group, operating Manchester, East Midlands, Bournemouth and Humberside airports.
Finance director Ken Duncan said the deal supported all of its airports.
"We are pleased to have put in place a competitive funding structure with a strong group of relationship banks," said Mr Duncan.
He added: "This deal secures funds to support the development of our group of airports, demonstrating real confidence in our business and our strategy."