Police arrest 809 in Greater Manchester raids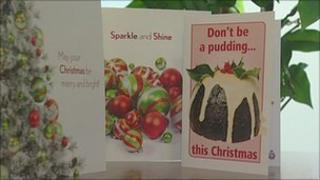 Police arrested 809 people in one week as part of efforts to head off a rise in pre-Christmas burglaries and thefts across Greater Manchester.
More than £230,000 in cash was also seized during the operation, which involved raids on 224 properties.
Officers believe that targeting known offenders reduces the likelihood of them committing crime over Christmas.
Similar operations led to a 21% drop in burglary, robbery and vehicle crime in the last 12 months, the force said.
Last week, officers also visited 878 known offenders to check they were complying with bail conditions and deliver Christmas cards warning them to stay out of trouble.
Assistant Chief Constable Terry Sweeney said: "Over the last year criminals and law-abiding citizens have become well aware of our ongoing commitment to bringing thieves to account for the misery they spread in our communities.
"This pre-Christmas operation has helped to take some of these criminals off our streets and sent a clear message to many others that to stay out of prison this Christmas they have to stay out of trouble."