Inquiry as theft suspect escapes Ashton police station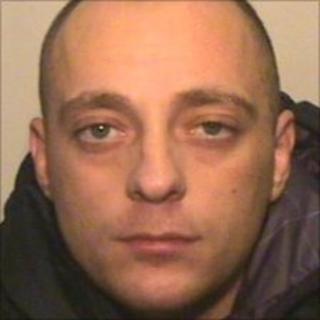 A suspected thief escaped from custody after giving officers the slip at a Greater Manchester police station.
An internal investigation is now under way to establish how Andrew Hargreaves managed to get out of Ashton-under-Lyne's custody suite on Friday.
The 29-year-old was moved from his cell to another area of the unit but when officers checked on him 30 minutes later, he had gone.
Police said "every effort" was being made to locate Mr Hargreaves.
He was arrested on Thursday in an investigation into a handbag theft in Denton in October.
Mr Hargreaves was moved from his cell at about 1900 GMT on Friday to a consultation room. Thirty minutes later he had disappeared.
Full investigation
The rooms are typically used to allow suspects in custody to confer with their solicitors.
Police said all doors of the custody unit, which is in an adjoining building to the police station, were secure and covered by CCTV.
The incident has been referred to the Greater Manchester Police (GMP) professional standards branch.
Det Ch Insp Denise Worth said: "I want to reassure the community that every effort is being made to locate Hargreaves.
"The circumstances surrounding this incident are being fully investigated and our professional standards branch has been made aware.
"If anyone has any information about where Hargreaves is or has been I would encourage them to come forward.
"I also want to stress that anyone found to be helping him could find themselves in trouble too."