'Stripper' rugby player admits Boxing Day attack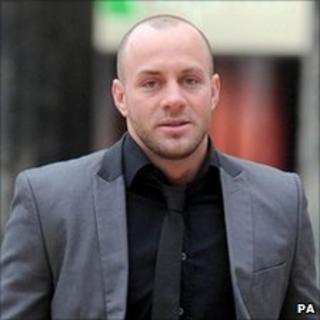 A professional rugby player has admitted breaking another man's jaw while he was dressed as a stripper.
Andrew Ballard pleaded guilty to causing grievous bodily harm to Liam Grundy and assaulting his girlfriend Kathryn Gleeson on Boxing Day.
The 24-year-old, who has played for top rugby league side Wigan Warriors, was on a night out in Wigan at the time.
The Barrow Raiders player appeared before Liverpool Crown Court. He will be sentenced on 25 October.
The facts of the case were not opened by the prosecution.
Ballard was granted unconditional bail until the sentencing hearing.