Tameside teenager admits man's harassment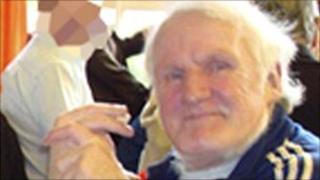 A 19-year-old man has been detained for 16 weeks after admitting repeatedly harassing a man with learning difficulties who later died.
David Askew, 64, collapsed outside his home in Hattersley area of Greater Manchester in March.
Kial Cottingham had targeted Mr Askew in order to get cigarettes from him, Tameside Magistrates' Court heard.
Neighbours said Mr Askew was a victim of anti-social behaviour but tests revealed he died of natural causes.
Cottingham, of Melandra Crescent, Hattersley, admitted harassing Mr Askew, who he called "Dopey Dave", over a three-month period from 25 January 2010 up to the day of his death on Wednesday 10 March.
'Fifty incidents'
Police were called on 10 March to Mr Askew's home - also in Melandra Crescent - following reports youths had been causing an annoyance.
When officers arrived they found him collapsed and he was taken to hospital, where he later died of heart failure.
Shortly after Mr Askew's death and before his own arrest, Cottingham gave a BBC interview in which he said the harassment had gone "too far now".
In a second interview with Channel M, Cottingham claimed to have defended Mr Askew against local children.
He said: "I just used to tell them 'leave him alone, just go away and buy your own cigs or do whatever, go and cause trouble somewhere else, just leave him alone, he's an old guy'.
"You wouldn't like it if it was your granddad. He didn't have no one there for him, so every time that I seen someone bothering him or hassling him, I'd turn round and stick my foot in basically and just say to them 'leave him alone, he's an old man'."
But the court heard that he had in fact been tormenting Mr Askew for months.
A local shopkeeper testified that she had witnessed about 50 incidents where Cottingham was aggressive towards his victim.
CCTV cameras had recorded him aggressively confronting him outside his home on 15 January.
A neighbourhood police officer also told the court that he had to call round at the Askew house nearly every night.
Magistrates gave Cottingham a restraining order preventing him from making contact with Mr Askew's family.
Greater Manchester Police said the family had been subjected to "prolonged anti-social behaviour and harassment" for several years.
The force said Mr Askew would often sit at his bedroom window and shout to youths in an attempt to make friends with them, but this was sometimes misinterpreted as abuse.
'Hurtful names'
His mother Rose said: "I miss David every minute of every day. He was a lovely lad and he was always with me.
"I did not know how well loved he was until after he died.
"He had been put through hell over the years.
"It was not just one incident - it went on for years. Sometimes he would cry and ask me if I could move people out of our garden because they would call him very hurtful names.
"This has caused me and my family a lot of upheaval and I am glad it is now finally over."
Asst Ch Con Garry Shewan said: "David was an extremely kind, happy person and Rose and the rest of David's family have had to cope with a huge loss in their lives.
"We will continue to provide them with as much support as they need as they try to come to terms with what has happened. "