Man in police custody escapes from Salford hospital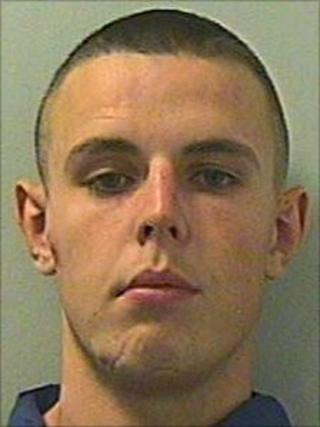 A man with a history of violence has escaped from police custody while being treated at a hospital in Salford.
Ryan McManus, 21, had his spleen removed last week, shortly after being arrested on suspicion of conspiracy to commit robbery on 10 September.
Police said he had been taking a shower at Salford Royal Hospital and escaped shortly after midday on Saturday.
They said Mr McManus, from Broughton in Greater Manchester, should not be approached by the public.
Officers said Mr McManus has previous convictions for violent offences.
They said his previous offences involved violence against the public and the police.
Mr McManus was due to stay in hospital for daily injections to prevent infection, for pain relief and to monitor any complications.
Lung complication
Assistant Chief Constable Ian Hopkins said: "Ryan's welfare is our top priority, he has just been through major surgery and needs the care of medical professionals to recover.
"We are extremely worried about the risks he is posing to his own health by going on the run.
"We understand from doctors as well that he has a lung complication which they need to treat and he was due to undergo further tests on Monday, so our primary aim at the moment is to get Ryan back so that he can receive medical treatment.
"If you have seen him or know where is, please do not approach him but call us immediately."
The circumstances surrounding Mr McManus's arrest on 10 September have been referred to the Independent Police Complaints Commission.
Police said he was arrested in connection with planning a robbery in Blackley. Two other people have been charged and remanded in custody.
They said Mr McManus, of Great Cheetham Street in Broughton, was now also wanted for escaping from lawful custody after leaving the hospital, where he was last seen at 1210 BST.
He is described as being 5ft 7ins tall, slim, with a shaved head and blue eyes and has a scar on his chin and scars on his back from the spleen surgery. He was wearing a grey vest, grey shorts and navy blue trainers.