Restorative justice scheme for Greater Manchester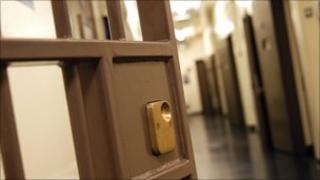 A scheme which allows victims to decide what kind of punishments criminals should be given is being rolled out across Greater Manchester.
The restorative justice scheme will be used following low-level crime such as criminal damage and minor assaults.
Victims will be able to decide whether the offender should be arrested and charged or given alternative punishments.
It has been piloted in Salford and Tameside since May.
Between 10 May and 14 July, 156 offenders took part in the scheme and 132 crimes were resolved, police said.
Examples have included vandals cleaning up graffiti, written apologies, handshakes, compensation and visits to the police cells.
The victim and criminal both have to agree to the scheme.
'Putting victims first'
Assistant Chief Constable Garry Shewan said: "This is all about putting victims first and giving them more control over how an offender is dealt with.
"Many people do not want to see a young person given a criminal record for shoplifting or spraying graffiti - it does not satisfy them or do anything to stop someone from re-offending.
"But if that person is made to clean up that graffiti, then they are putting something back into the community while facing up to what they have done.
"If, however, a victim rejects a proposal for a Restorative Justice disposal and wants to pursue a traditional prosecution, we will support them every step of the way."
Police say making criminals meet their victims helps them realise what they have gone through and often leads to "genuine remorse".
Mr Shewan said it was "common sense" policing and far from "a soft option".