Shot Jessie James family suffering 'unimaginable grief'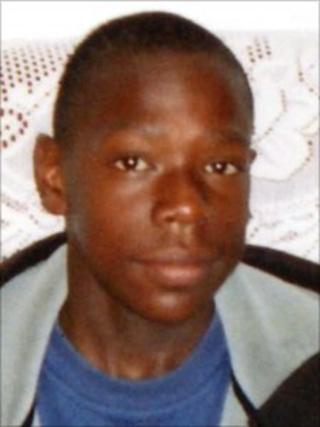 The family of a 15-year-old schoolboy shot dead in south Manchester continue to suffer "unimaginable grief" four years on, police have said.
Jessie James was shot several times as he cycled through a park in Moss Side in the early hours of 9 September 2006.
His mother, Barbara Reid, has urged those who know his killer to "do the decent thing" and come forward.
A £50,000 reward is on offer and police said they could protect the identity of witnesses who come forward.
Det Supt Jane Antrobus, senior investigating officer, said: "Jessie's family have suffered unimaginable grief for the past four years, as they have had to live with the knowledge that the person who killed him has not been caught.
"They deserve to see his killers brought before the courts and I know someone out there has the vital piece of information that will help us to do this.
"In the past four years there have been huge reductions in gun crime and a number of high profile trials, assisted by testimony from protected witnesses, have seen gang members jailed.
"Those people who may have previously been reluctant to come forward can now see what their evidence could do."
Community responsibility
In a statement issued through Greater Manchester Police, Jessie's mother said anyone with information had a responsibility to contact detectives.
"You may say Jessie James is not your family, you are not getting involved, or it has nothing to do with you, but you are wrong.
"Jessie is your responsibility, he was a member of your community.
"After all, you are your brother's keeper and therefore you are responsible for each and everyone in Moss Side and beyond."
On the night of his death, Jessie had been out with a group of friends who were refused entry to an event at the West Indian Centre.
As the group got to the middle of Broadfield Park, they heard shots and the boys dispersed.
Police were called after Jessie's friends re-traced their steps and found his body. They had been calling his mobile phone as they walked through the park and heard it ringing.