Campaign cuts Manchester's truancy rates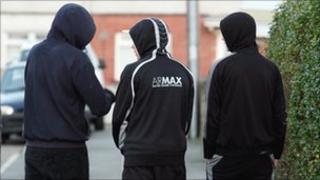 A campaign targeting parents of absent school children has helped cut truancy rates in Manchester.
Teachers and education officers visited 3,325 households and sent 2,500 warning letters as part of a crackdown on the city's attendance record.
After the warnings 1,500 of the pupils had no more unauthorised absences.
But publicity surrounding the approach resulted in more than half of the city's school children improving their attendance, the city council said.
During the campaign, which began in January and ran through the spring term, 29,383 pupils (54% of all pupils aged five to 16) improved their attendance.
Fantastic news
Of those pupils, 7,191 (13.6%) improved their absenteeism by 10% or more, the council said.
But some the children persisted in missing lessons, which resulted in 554 penalty notices for £100 being handed out and 235 cases progressing to legal action.
Councillor Sheila Newman, member for Children's Services at Manchester City Council, said: "These figures show the direct link between good attendance and getting good results.
"Absenteeism rates have reduced in the year where the number of pupils who achieved five or more GCSEs at grade A* to C has risen to 45% from 38.6% last year. This is fantastic news for everyone involved."