Missing girl from Manchester spotted in Toronto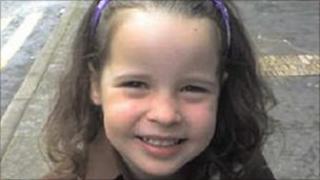 A six-year-old girl who was taken abroad illegally by her mother has been spotted in Canada, police have said.
Pearl Da Massa was taken from Manchester almost two years ago by her mother, Helen Gavaghan, despite her father having joint custody.
The pair have now been spotted in Toronto and are thought to have changed their name to Flaherty.
Police in Greater Manchester and Toronto are now appealing for Pearl's safe return.
Officers said Ms Gavaghan flew to Cancun, Mexico, on 9 December 2008 under her new identity with Pearl.
They stayed at various places in Mexico and crossed into Texas on 30 December.
In February this year, police discovered Ms Gavaghan had been living in Toronto for about 12 months under the name of Dana Flaherty and Pearl under the name of Belle Flaherty.
It is believed they had been staying at an address in the Parkdale area of Toronto.
Ms Gavaghan is described as 5ft 5in (1.6m) and of very slim or thin build.
She has green/brown eyes and had long black hair, which may now be dyed and/or cut short.
She is described as having prominent angular nose and wide ears.
Pearl is described as having normal build with green/brown eyes and was last seen with light brown shoulder-length hair.
Det Insp Colin Larkin, based at South Manchester CID, said: "It is almost two years since Pearl's father and the rest of her family and friends have seen Pearl and Helen and it is impossible to imagine what they have been through during that time.
"Our aim is to make sure that Pearl is safe and well and is reunited with the rest of her family.
"Helen's parents, who have also not seen their daughter and granddaughter for nearly two years are also keen for Helen and Pearl to return to the UK.
"I appeal directly to Helen to contact police and also, if anyone has information about her whereabouts please contact Greater Manchester Police or Toronto Police."