Man jailed for sexually abusing three boys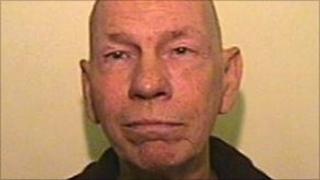 A Manchester man convicted of sexually abusing three boys has been jailed for five years.
Anthony Curran was convicted of three counts of indecency with a child and eight counts of indecency with a male at Manchester Crown Court.
Two of the victims, who were nine-years-old when the attacks happened, reported the abuse in 2009.
The 55-year-old was due to be sentenced on 4 June but skipped bail. He handed himself in on 3 August 2010.
Curran of Rottingdene Drive in Wythenshawe, was also ordered to sign the sex offenders register and made the subject of a Sexual Offences Prevention Order.
He abused the boys between 1999 and 2003 at his home in Wythenshawe and on day trips to Cheshire, Wales and the Lake District.
The two youngest boys reported the abuse to police in April 2009 and during the course of the investigation the third boy, who was abused over four years from the age of 11, also came forward.
Det Con Roger Jones said: "These boys carried the burden of the abuse around with them for years but I would like to praise them for their bravery in coming forward and speaking out so that Curran can not hurt anyone else.
"Many people carry these emotional scars for their entire lives because they are too afraid to talk about what happened, and their attackers walk free.
"However, these young men had the courage to speak out and because they did, Curran is now thankfully behind bars."