Salford boxer turned loan shark jailed for threats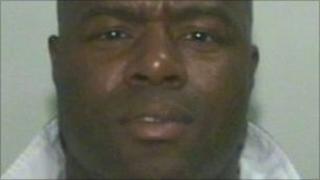 A former British champion boxer turned loan shark from Greater Manchester has been jailed for four years.
Michael Morris, 41, harassed his victims with threats, blackmail and property damage, Manchester's Minshull Street Crown Court heard.
One woman, from Bury, was forced to pay back about £5,000 on a loan of £150.
Morris, of Salford, admitted affray, blackmail and criminal damage. Judge Bernard Lever said he was guilty of "attempted murder of the soul".
Trading standards
Morris fought under the name Michael Armstrong and was a British super-featherweight champion in 1992.
He ran his illegal loan shark empire from his Armstrong's Gym in Salford, charging customers extortionate rates of interest that many could not pay.
The court heard how he would threaten those who fell behind, cut phone and electrical cables to their homes and take goods such as televisions, laptops and digital cameras.
He was caught after an investigation by North West Trading Standards, which discovered more than 800 names in his loan book.
Morris pleaded guilty to three counts of blackmail, eight of criminal damage and single counts of affray and illegal money lending and was sentenced on Friday.