Colonel Gaddafi aide cannot challenge PC Yvonne Fletcher ruling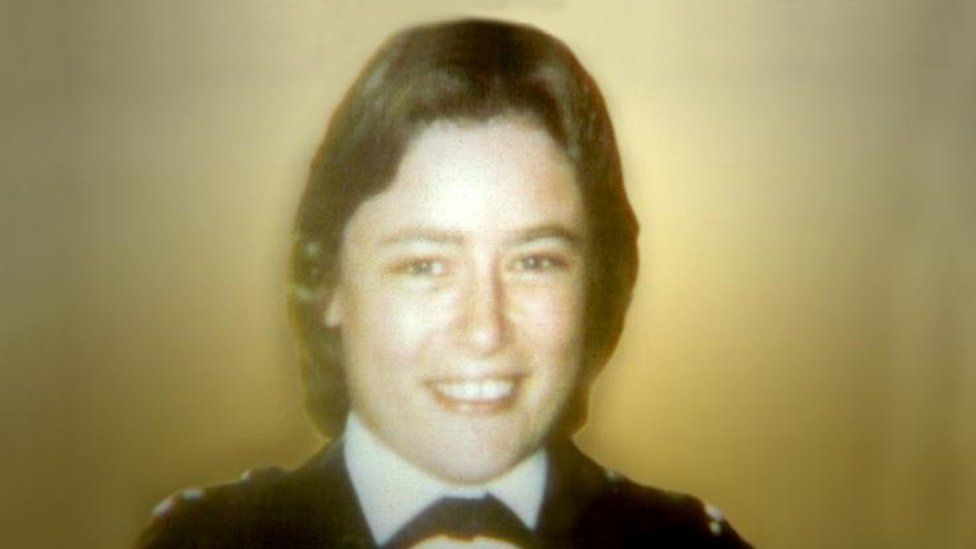 A former aide to ex-Libyan leader Colonel Gaddafi has lost a bid to challenge a judge's conclusion he was jointly responsible for the killing of police officer Yvonne Fletcher in 1984.
The 25-year-old was shot while policing a protest outside the Libyan embassy in St James's Square, central London.
Mr Mabrouk was a member of the pro-Gaddafi Libyan Revolutionary Committee that ran the embassy at the time.
Mr Justice Martin Spencer ruled in November that Mr Mabrouk, who denied any wrongdoing, "clearly assisted in the commission of the shooting", although he was not alleged to have been the gunman.
Speaking after the ruling, PC Fletcher's friend and colleague John Murray, who brought the civil action, said justice had been "finally achieved".
Mr Mabrouk's lawyers had asked Court of Appeal judges for permission to challenge the ruling.
But Lords Justice Coulson and Warby refused to grant permission, saying they would give their full reasons at a later date.
Mr Mabrouk's barrister, Samantha Kane, said outside court after the hearing that he may try to take his case to the Supreme Court.
Mr Mabrouk was arrested in 2015 in connection with PC Fletcher's death but he was later released without charge when the Crown Prosecution Service (CPS) said no prosecution was possible due to evidence being withheld on the grounds of national security.
Related Internet Links
The BBC is not responsible for the content of external sites.