The story behind Adele's Hyde Park Pride flag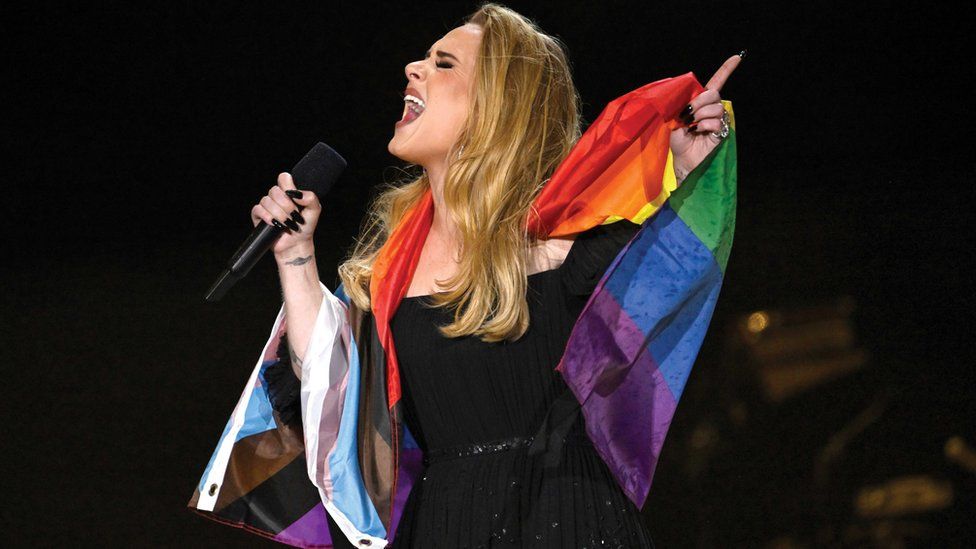 A primary school teacher has described as "insane" the moment Adele called him forwards for a front-row view after borrowing his Pride flag.
Dean William was approached by one of the star's team before Saturday's sold-out BST Hyde Park gig about lending his £8 flag in return for drink tokens.
After a bottomless brunch beforehand, he ended up in the diamond VIP section along with his friend Jack.
"We just couldn't believe it," he said of the concert which he only decided to go to last week.
Saturday's gig was Adele's second in a row following Friday's first public performance in five years.
He added: "I can't go and see Adele again, it's just not going to be the same is it?
"What's the point? It's not going to live up to it."