Woman denies intimidating BBC Newsnight journalist Nick Watt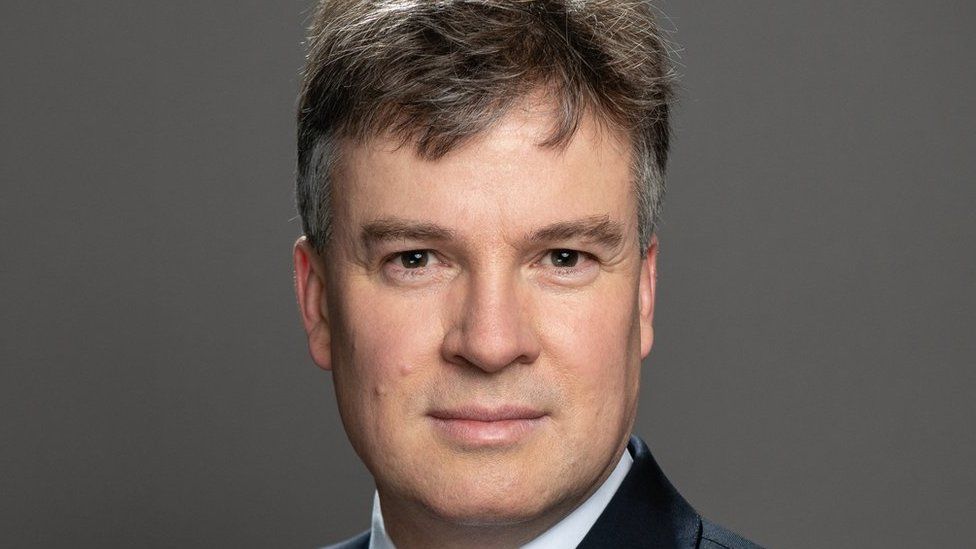 A woman who made a BBC journalist feel like "prey" during an anti-lockdown protest told a court she had "just wanted to talk".
Djazia Chaib-Eddour, 44, is accused of being part of a crowd that intimidated Newsnight's political editor Nick Watt at a Whitehall rally in June 2021.
She told the court she "assumed" they were having a discussion.
Ms Chaib-Eddour and four others denied using words or behaviour with intent to cause harassment, alarm or distress.
Ms Chaib-Eddour, of Islington, Christopher Aitken, 62, of Lambeth, Martin Hockridge, 58, of Harpenden, Alexander Peat, 34, of Wandsworth and Gary Purnell, 45, of Shepherd's Bush, all appeared before Westminster Magistrates Court.
Footage played to the court showed protesters shouting in the face of Mr Watt, who put on a BBC lanyard to identify himself as press.
The journalist told the court he fled like an "express train" to make his way behind the gates of Downing Street, adding he had become the protesters' "prey".
Ms Chaib-Eddour, who admitted calling Mr Watt a traitor, told the court she did not mean to intimidate and was saddened by the journalist's response.
She said: "It was a protest. You chant. Everybody goes into the same chant. It does not make me feel bad or sad.
"The word [traitor] is used in parliament a lot."
The prosecution said Ms Chaib-Eddour persisted with her behaviour even when it was clear Mr Watt was not comfortable with the situation.
She denied this, adding: "I wagged my finger at him and is that going to be a crime? I just walked alongside.
"I did not intend it to cause him any harm or distress. When he left all I could feel was sad. I did not feel anger.
"It is actually really sad. Most people engage with me. I am a friendly person."
District Judge Louisa Cieciora reserved her decision in the case to a date which has yet to be fixed.
The defendants were all given unconditional bail.
Related Internet Links
The BBC is not responsible for the content of external sites.