Met Police makes eight more child strip-search referrals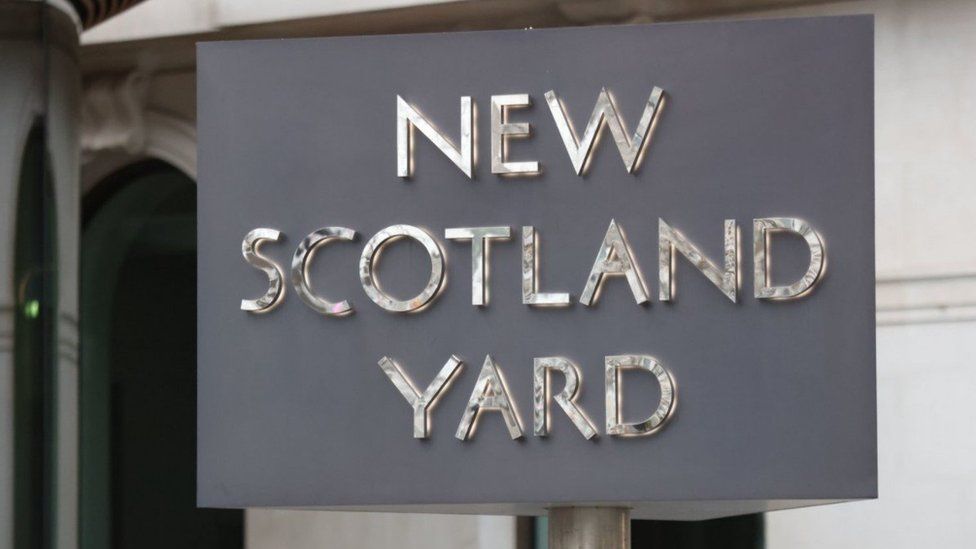 The Met has referred itself to the police watchdog after it identified eight more cases of children being strip-searched by its officers.
The force said the latest referrals involved children aged 14 to 17.
The Independent Office for Police Conduct (IOPC) has returned two referrals for the Met to investigate internally, while five others are being assessed by the watchdog.
Met Police Deputy Assistant Commissioner Laurence Taylor said the cases had happened between December 2019 and March 2022 and involved teenagers either being strip-searched by officers while in custody, or being subjected to searches outside of custody "where intimate parts are exposed".
He said: "We understand the trauma and lasting impact these types of searches can have on people, especially young people, and understand the public's concerns following several cases.
"Strip searches in custody and searches that expose more intimate parts outside of custody are important in ensuring the safety of the person being searched as well as protecting communities from drugs and weapons.
"But they must, of course, be carried out appropriately and in line with our policy."
The senior officer added that the Met had already made a number of changes so that officers "consider the child first and take a safeguarding approach".
He said the force was also reviewing complaints received over the past three years in relation to strip-searches involving children under the age of 18.
A report into the case of Child Q found racism was "likely" to have been a factor in the "unjustified" search of the girl.
Lawyers acting on her behalf have asked for the school not to be named in the media.
Reacting to the latest referrals the mayor of London said he was "shocked and deeply disturbed" that so many cases of children being strip-searched by police had been referred to the IOPC.
A spokesman for Sadiq Khan confirmed the Mayor's Office for Policing and Crime would also write to Her Majesty's Inspectorate of Constabulary to bring the matter to their attention.
Related Internet Links
The BBC is not responsible for the content of external sites.