Black Pound Day opens first permanent store at Westfield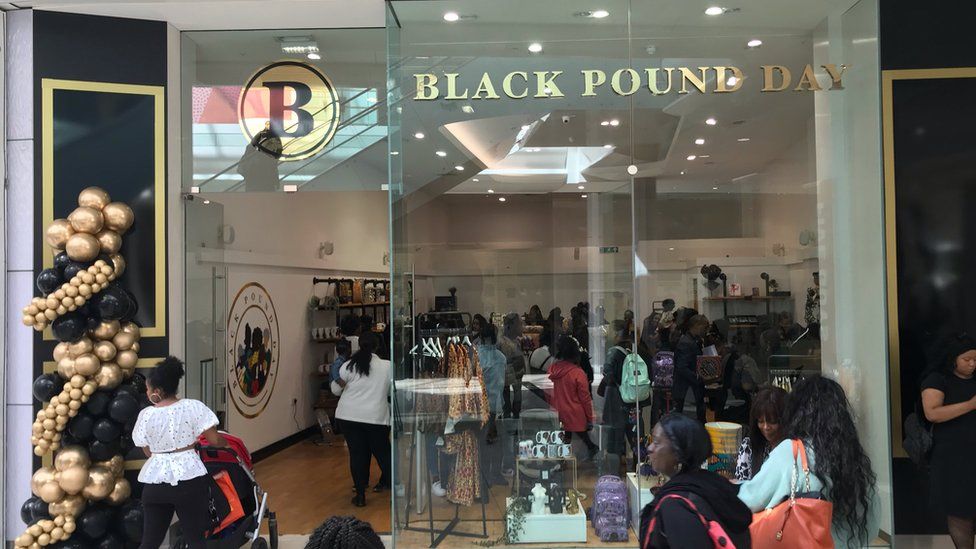 Black Pound Day has opened its first permanent store at Westfield London.
More than 80 fashion, beauty and jewellery ranges from black-owned businesses are on sale at the west London shopping centre outlet.
Black Pound Day describes itself as the leading movement for black-owned businesses in the UK.
Founder Swiss said: "I feel elated. It's a beautiful day, it's a historical day, it's the first of its kind. Everyone's feeling the energy."
The So Solid Crew member cited an "unprecedented" interest in last year's pop-up shop as the inspiration for making the move permanent.
He added: "It's important because we allow our vendors, our businesses, to be on the same playing field as every other business on this really valuable real estate known as Westfield.
"They have the visibility that they need in order to have the same opportunity that other great businesses have in there."