Cycling: TfL to begin issuing fines to drivers in cycle lanes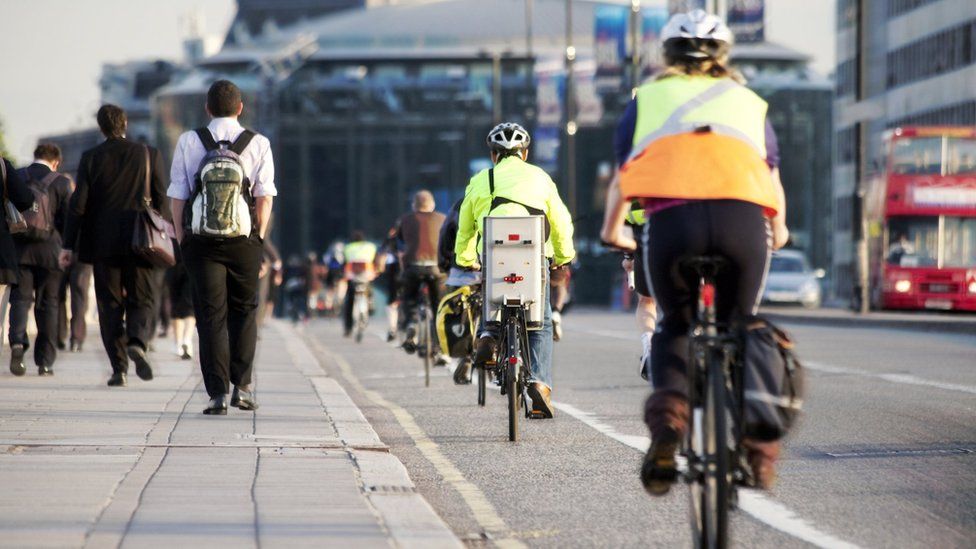 Motorists caught driving in cycle lanes on roads managed by Transport for London (TfL) are to be fined from Monday, the transport body has said.
New powers have been given to the authority and other London boroughs to fine drivers who cross the solid white lines which mark cycle tracks.
Existing CCTV cameras will initially be used in "key locations... to deter drivers contravening the road rules".
TfL said the move would make the capital's streets safer.
Only rental e-scooters within the various trial areas and pedal cycles can legally be used in cycle lanes.
Previously, only the police enforced cycle lane offences.
But the government has provided new powers to local authorities, which allows them to fine motorists who infringe on cycle lanes and cycle tracks, in the same way that they currently do with bus lanes and yellow box junctions.
Drivers will be handed a penalty charge notice (PCN) of £160, which is halved if paid within 14 days, said TfL.
An initial six month warning period will see first-time offenders handed a warning rather than the fine.
Siwan Hayward, TfL's director of compliance, policing, operations and security, said: "Protecting designated space for cyclists is essential in keeping them safe and improving confidence to cycle.
"We want to ensure a green and sustainable future for London, and to do this we must continue to make walking and cycling round our city safe and accessible to all Londoners."
Related Internet Links
The BBC is not responsible for the content of external sites.