Kensington massage therapist jailed for sexually assaulting clients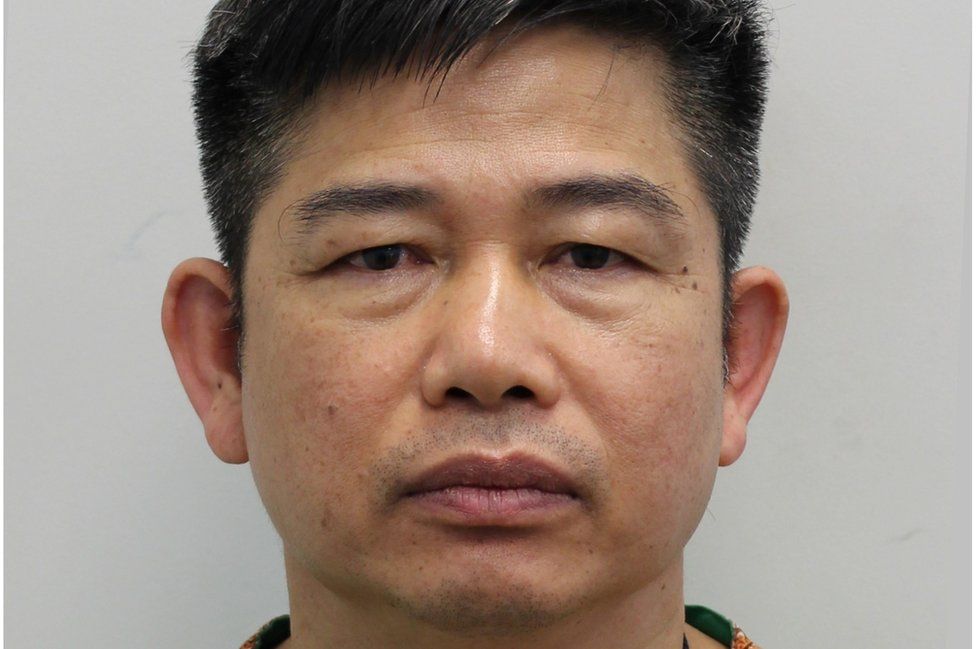 A massage therapist who sexually assaulted his clients has been jailed for 11 years.
Mongkhon Thopwan, 54, from North End Road in West Kensington, was convicted of six offences after two of his clients reported him to the police.
No CCTV or forensic evidence was available and the case relied on the women's evidence, detectives said.
Det Con Natalie Witt said: "These two women are two of the bravest women I've ever met."
Isleworth Crown Court heard they had been attacked seven months apart at Nine Lucksa Massage in West Kensington in west London - the gap between the two assaults has led police to believe more women were assaulted.
Det Con Witt added: "Thopwan is an extremely dangerous offender who targeted these women when they were at their most vulnerable.
"Their crucial evidence led to his conviction and has ensured Thopwan cannot subject anyone else to such horrific attacks."
Thopwan had previously treated both Kate and Molly (not their real names) without any impropriety. They told the BBC they trusted him.
Kate, the first of the pair to report an attack, said: "It was like an out-of-body experience. You just think, this isn't happening, how's this happening?"
Thopwan was arrested and released on bail. He continued to work at Nine Lucksa. He then assaulted Molly.
She was unaware he had been previously accused. She said, given the nature of the work, it was "completely absurd" he had still been practising.
"I just made a decision as I left that place: 'This is not going to be my secret.'"
Molly and Kate agree they feel there is a lack of empathy for sexual assault survivors.
Molly said: "You can't explain it unless you've been in that situation before... you don't react in the way that you think. I remember waking up the next day and trying to find all this information on the internet.
"I was like, 'Why didn't I do this, or just get up or say...' it's totally, totally weird."
Kate urged others in the same position to come forward: "Please, please do, because you will be heard - and you will be believed."
The Metropolitan Police and Hammersmith & Fulham Council's licensing team have commented on the fact Thopwan continued working after the first arrest.
A spokesperson for the Met said: "Following the initial allegation of sexual assault on 1 November 2020, Mongkhon Thopwan was arrested by the Metropolitan Police and subsequently released on bail with strict conditions. A disclosure of the offence was rapidly made by the Met's investigating officer to Hammersmith & Fulham Council's licensing team.
"They worked together to ensure that neither Thopwan's therapist's licence, nor the business licence for Thai Massage Nine Lucksa, were renewed. At the time of the second allegation on 17 June 2021, Thopwan did not have a licence to work and the business was operating unlawfully from the unlicensed premises."
Thopwan was convicted of five counts of assault by penetration and one count of causing a person to engage in sexual activity without their consent.
Related Internet Links
The BBC is not responsible for the content of external sites.