Hampstead Heath: Disabled swimmer loses bathing pond court battle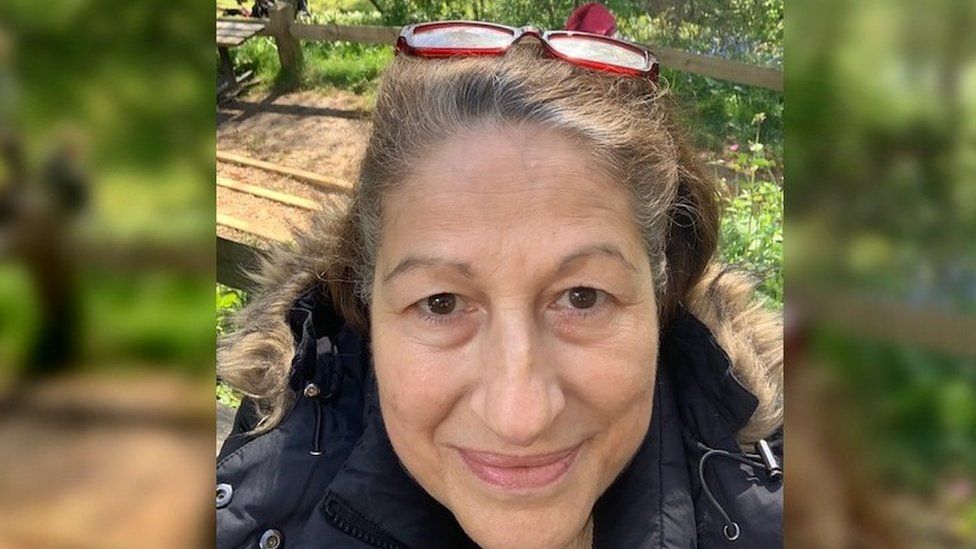 A 60-year-old disabled swimmer has lost a High Court fight over ticket prices at a "unique" bathing pond in London.
Christina Efthimiou claimed prices at Kenwood Ladies' Bathing Pond on Hampstead Heath "give rise to unlawful disability discrimination".
A judicial review against the City of London Corporation was granted in 2021.
Mr Justice Cotter ruled on Thursday Ms Efthimiou's argument of pricing discrimination "offends the principle of ensuring socio-economic equality".
Ms Efthimiou, who receives disability-related benefits, swam regularly at the Kenwood Ladies' Pond.
Charges were first introduced at the ponds in 2005 on a self-policed basis but compulsory fees were introduced last year, with the adult fee doubling to £4 and the concessionary fee increasing from £1 to £2.40.
Then in February, non-concessionary rates were increased in line with inflation, at 1.3%, but the cost of a six-month pass for those eligible for a concession was increased by 21.5%, and a 12-month concession pass by 15.1%.
Ms Efthimiou's barrister Zoe Leventhal said it was the only natural bathing pond exclusively for women in Europe.
Clive Sheldon QC, representing the City of London, told the judge that Ms Efthimiou's claim should be dismissed.
"Ticket prices are cheap, relative to the ponds' operating costs," he told the judge.
"Prices for disabled swimmers are even cheaper. All disabled swimmers receive a 40% discount."
He said the standard price for a single swim was £4.05, while disabled swimmers paid £2.43.
Mr Justice Cotter concluded the charging structure did not "place a disabled person at a substantial disadvantage in comparison with persons who are not disabled".
He added: "The claimant's argument offends the principle of ensuring socio-economic equality and gives disabled people (many of whom will not be on a low income) preferential treatment over all others on low income.
"In my judgement, the court must be careful not to allow the 2010 Act to be used so as to achieve the direct opposite of what it was enacted to achieve."
He said he was satisfied that the City of London had established that it had "not failed to make reasonable adjustments".
Related Internet Links
The BBC is not responsible for the content of external sites.