Met officer filmed dismissing dying man faces police watchdog inquiry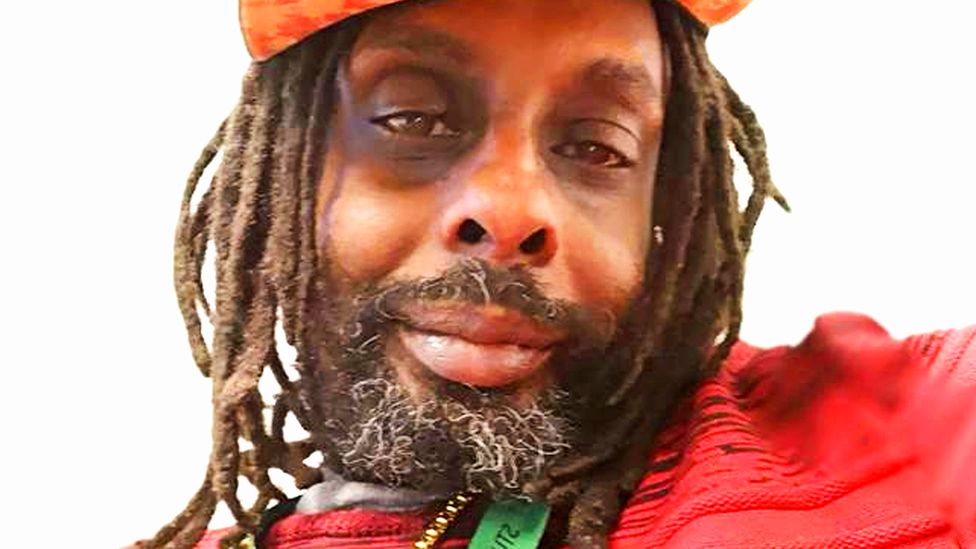 A Met Police officer who was recorded dismissing a dying man's pleas for help when he could not breathe as "nonsense" is to face a police watchdog inquiry.
Reggae musician Ian Taylor, 54, died in June 2019 after being arrested on Coldharbour Lane in Brixton.
On Friday, an inquest jury found the police risk assessment was inadequate and Mr Taylor's severe asthma was exacerbated by situational stress.
Footage from body-worn police cameras was played at the inquest.
Some showed Mr Taylor on the floor, saying his airways were closing up and he needed his inhaler.
Inner South London Coroner's Court heard that ambulances were heavily in demand because of hot weather and there were long delays.
Mr Taylor was not offered any bottled water by seven police officers in attendance and was left lying on the pavement on one of the hottest days of the year, the inquest heard.
After about 25 minutes on the ground, officers moved him to a police car in an effort to cool him down. When Mr Taylor had difficulty getting into the car, one officer can be heard laughing on the body worn video footage and another saying: "You are not helping yourself."
Another police officer was recorded telling his sergeant that Mr Taylor was "playing the old 'poor me poor me' card" and, six minutes before Mr Taylor collapsed, that he was "saying he's got chest pains, he can't breathe, blah blah blah, it's all a load of nonsense but there we go".
Minutes later he had a cardiac arrest and died in hospital later that evening.
The medical cause of death was recorded as cardiac arrest, acute asthma, chronic obstructive pulmonary disease (COPD), situational stress, heart disease and dehydration.
'Take seriously a black man'
In his closing remarks before the jury gave its narrative verdict, senior coroner Andrew Harris said he was surprised the officers had not considered taking Mr Taylor to hospital themselves, as it was only two streets away.
Following the inquest, Mr Taylor's Cousin, Michael Cooper, said: "Watching the video footage of Ian fighting for breath and desperately pleading for help, but being dismissed and even mocked by police officers, is utterly devastating.
"They did not do what anyone else would have done and drive him to a hospital that was three minutes away.
"How many more deaths will it take before the police take seriously a black man who says he can't breathe?"
Mr Taylor's aunt, Pauline Taylor, added: "He died on the street begging for help not from just one, but seven police officers who casually dismissed his pleas and even went so far as to laugh and mock him.
"What more could he have said in those moments to solicit help and simple humane compassion from those who are sworn to serve and protect?"
Responding to the inquest jury's findings, Ch Supt Colin Wingrove, from the Met Police, described Mr Taylor's death as "a tragedy" and said the arrest, on suspicion of grievous bodily harm (GBH), had been necessary because of "reports stating that Mr Taylor was involved in two separate incidents of serious violence that day".
Ch Supt Wingrove continued: "The officers on that day acted in good faith and they did what they thought was best for the welfare of Mr Taylor.
"However, we acknowledge the comments made by the coroner and the jury and we will carefully consider their findings and the Preventing Future Deaths report when we receive it.
"We will also be speaking to our colleagues at the London Ambulance Service to ensure improved partnership working in the future."
He added: "The coroner has stated that he will be re-referring the Met to the IOPC [Independent Office for Police Conduct] in regards to comments made by one of the attending officers.
"We now await the IOPC's decision of how the matter will be progressed. It would be inappropriate to comment further on that at this time, save to say that we will actively cooperate in the usual way."
Related Internet Links
The BBC is not responsible for the content of external sites.