William Heath Robinson: London exhibition celebrates cartoonist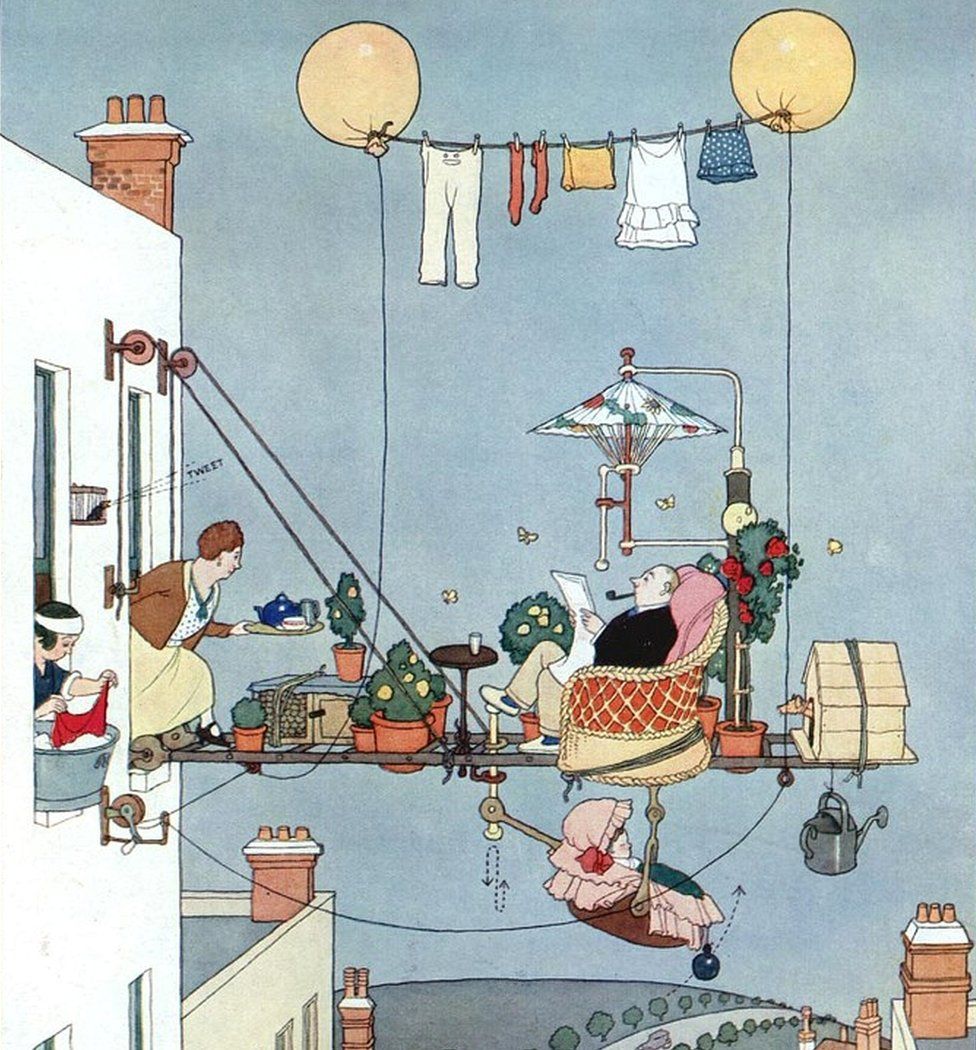 An exhibition has opened celebrating the artist William Heath Robinson, whose work became so well-known his name earned a dictionary entry.
Heath Robinson, born in Finsbury Park in north London on 31 May 1872, became renowned for his detailed drawings and satirical take on life.
His sketches of bizarre mechanical gadgets led to his name becoming synonymous with the absurdly ingenious.
The display has been created to mark the 150th anniversary of his birth.
Having trained at Islington School of Art and the Royal Academy Schools, Heath Robinson had ambitions of becoming a landscape painter.
However, he found fame through his illustrations of texts written by such luminaries as William Shakespeare and Rudyard Kipling, and his comical cartoons published in various magazines.
During World War One, Heath Robinson used satire and absurdity to poke fun at German propaganda.
It was said he received a constant stream of letters throughout the war from both troops and the public thanking him for bringing joy to their lives at such a time.
He would also create illustrations of over-elaborate gadgets and inventions in order to send up the absurdity of human nature and its fondness for bureaucracy.
As a result, the term "Heath Robinson contraption" gained dictionary recognition from about 1912 for anything considered both ingenious and utterly impracticable.
Heath Robinson, who died in 1944 at the age of 71, spent part of his life in Pinner in north-west London, where the Heath Robinson Museum is based.
It is this venue which has put on the exhibition focused on his comical works.
Curator Geoffrey Beare said the museum had chosen to examine his humour as "that provided the larger part of his income over many years and it is for that which most people these days remember him".
"We hope this exhibition will be a fitting tribute to this unique illustrator 150 years after his birth," he said.
The Humour of Heath Robinson runs at the Heath Robinson Museum until 4 September.
Related Internet Links
The BBC is not responsible for the content of external sites.