Transport for London: Will TikTok influence a new cable car sponsor?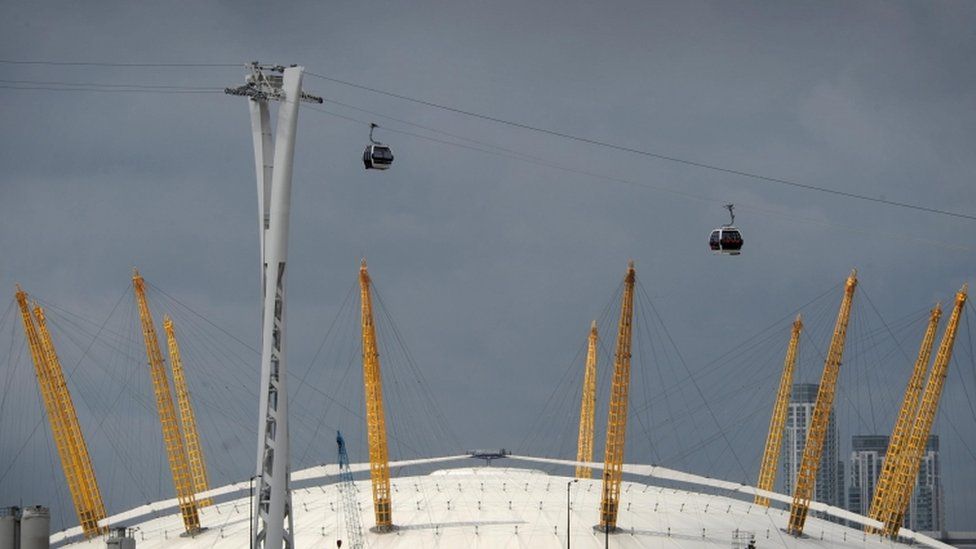 Transport for London (TfL) has turned its hopes to TikTok and Instagram in order to influence a new sponsorship deal for its cable car.
Currently named The Emirates Air Line, it opened in time for the 2012 Olympics in a £36m branding sponsorship contract.
But, that deal is due to cease in June and so far no new sponsor has emerged.
If no new sponsor is found TfL will have to bear the cost if the cable car continues in operation.
Danny Price, TfL's head of sponsorship, told BBC London he remained optimistic an agreement with a new firm could be reached.
He said: "We have listened to the market for commercial sponsorship - what they are telling us is that shorter bursts of sponsorship are more likely in the future rather than one long-term contract.
"So our aim is to secure the future - but actually we have a pretty robust business plan with or without a sponsorship in the short-term.
"There are conversations and a lot of interest."
The total cost of the project was £60m and the cable car provides a direct link between the 02 Arena in Greenwich to the ExCeL Exhibition Centre in east London.
Emirates' £36m offset some of the funding through its sponsorship.
TfL's passenger figures also show challenges for the cable car over the years.
Since 2012, the service has struggled to attract regular commuters and between its launch year and 2019 passenger numbers dropped from 1.73m to 1.2m.
But, as with most of TfL's income it is heavily reliant on fares which suffered during the coronavirus pandemic when large sections of London's transport network was forced to shut.
Fares for an adult are now priced at £5 which is up from £3.20 when the cable car first came into operation.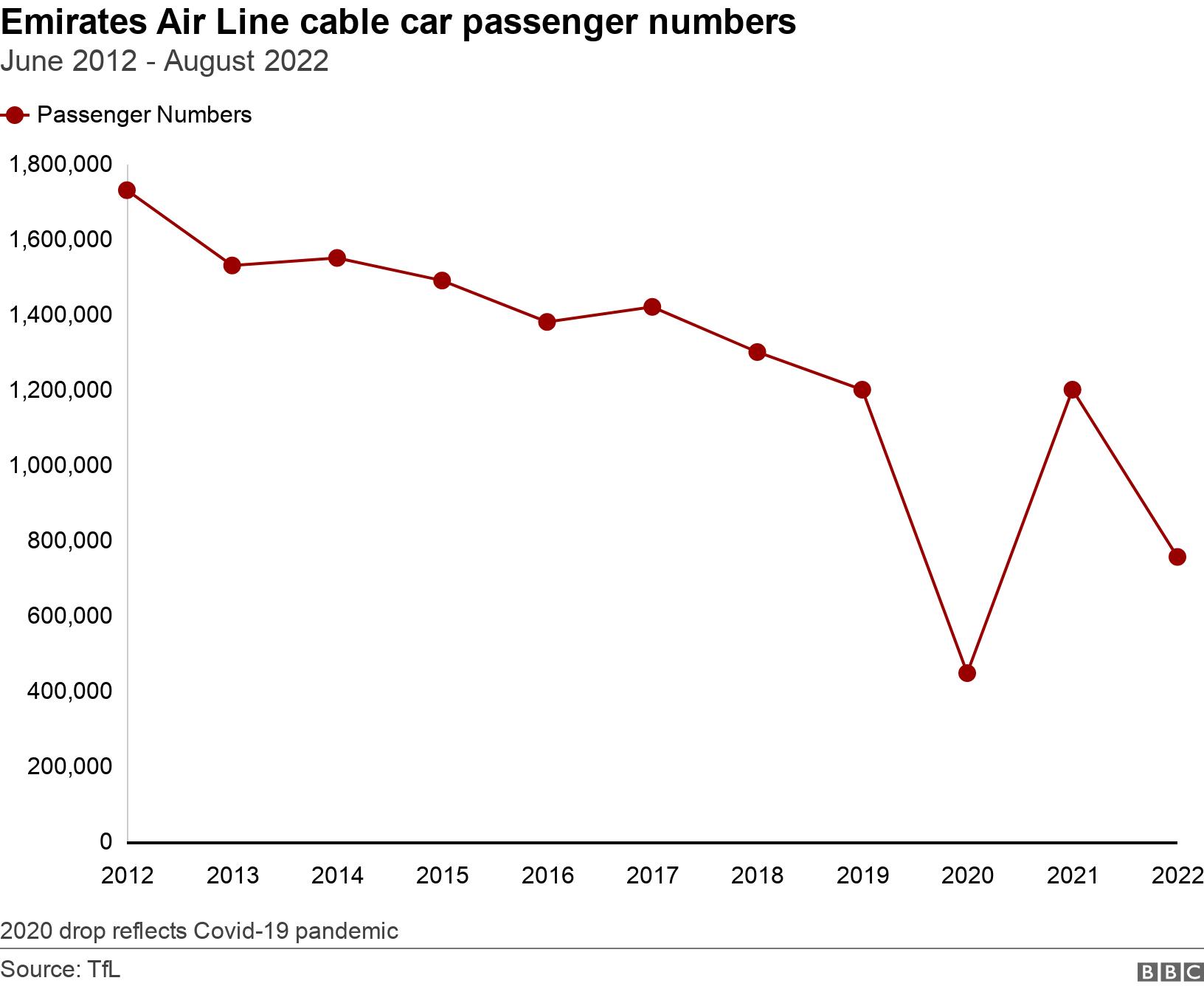 Demand tends to be very seasonal and last August bank holiday - TfL recorded one of its busiest ever weeks due to viral videos on TikTok.
Despite the fare increases over the years figures show that passenger numbers have improved at the start of 2022 compared to the beginning of 2021.
Mr Price said the cable car was an asset for London's transport network and ruled out plans to shut it.
He added: "It is in a really good position and there are no plans whatsoever to close it in fact it has never been more successful as a business.
"Customers feedback that we get and all the social media and positive vibes about this service are that we have all the right plans in place to make it even more successful in the future."
You guys hyped the Emirates Air Line in London on TikTok and now everyone litch knows about it 😭 nearly 30 mins wait to just cross the other side of the river for 5 mins

— iG: thatportugueselad (@erxcfernandes1) August 20, 2021
Any new deal will exclude a number of companies due to TfL's advertising policy.
It means brands involved in tobacco, arms and food or drink which promotes products containing high fat, salt and sugar will not be permitted to sponsor.
Related Internet Links
The BBC is not responsible for the content of external sites.